Lake Manyara National Park, an underestimated gem of the safari parks, offers a large ecological variety in a small area.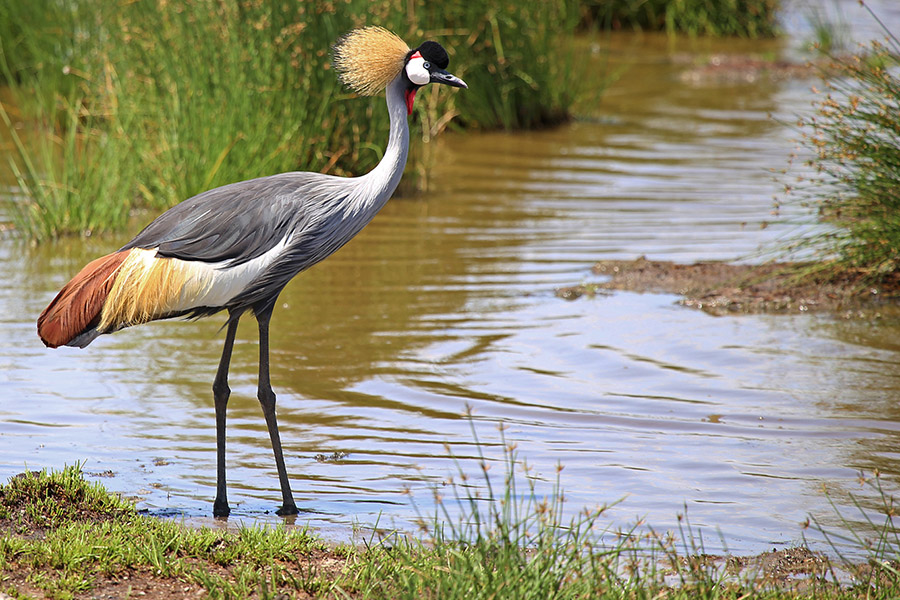 The alkaline soda of the lake appeals to impressive numbers of birds thriving on its water. More than 400 species have been identified and one of the highlights is the thousands of strolling flamingoes.
From the entrance of the park, the road winds through a groundwater forest area where baboon troops can be seen hanging about on the roadside and in the trees.
On the grassy banks of the lake, the wildebeest, giraffe, zebra, and the large buffalo can be seen grazing the day away. The mahogany and acacia trees are inhabited by the famous tree-climbing lions, if you're lucky you might spot them lazing on a tree branch.